Join us Wednesday, June 28 at 5pm to send a message to Mayor Jackson: Listen to Cleveland voters, not suburban donors! Come to Frank's Fat Cat Festival with Cleveland DSA, Cuyahoga County Progressive Caucus, Indivisible CLE, and SEIU 1199!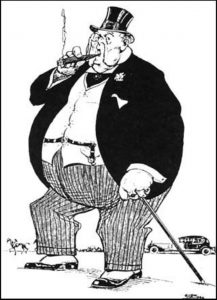 While Cleveland DSA keeps fighting to expand democratic control over public resources and increase voter participation here in Cleveland, our mayor is busy with corporate give-a-ways, publicity stunts, and only seems to have time for the richest "stakeholders" whether they live in Cleveland or not. On June 28th, Frank Jackson will be having an event local media are calling an "absolutely insane" fundraiser hosted by republican donors in the Gates Mills suburb.
Come out and make your voice heard at Frank's Fat Cat Festival in front of the mansion where he's raising money at 5pm, at 820 Village Trail in Gates Mills.
Carpooling to Frank's Fat Cat Festival Protest is essential since parking is limited on Village Trail. If you're on the West side, CCPC is organizing a carpool at their office (11910 Detroit Ave, Lakewood 44107) at 3:45 pm. If you need a ride from the East side, please contact Steve Holecko at (440)220- 1874. If there is no parking spots left on Village Trail, go to the Wilson Mills Trail Head Parking area which is about a mile east of Village Trail. CCPC will have someone there to shuttle you to and from the protest area.