For our Childcare Working Group, Rose created this fantastic little coloring book for childcare activities at our chapter events. This is part of an ongoing initiative to make our chapter more accessible to families and parents. The content in the coloring book defines what we do at DSA in such a pure and simple way. Often we get caught up in complex organizing, so it's special to step back and acknowledge the core values behind the work!
From Rose: "I drew these to help kids keep busy at meetings, and also to help kids learn what we work on at DSA. The three little pigs are important here, because here in Cleveland we're working on housing justice. Almost 20 percent of children in Cleveland have diagnosed high blood lead levels, putting them at risk for impaired cognitive development and kidney disease.
I mention this because one of our chapter members said I had to cut the pigs because we don't care about cops. I should probably add a picture to illustrate prison abolition, huh?"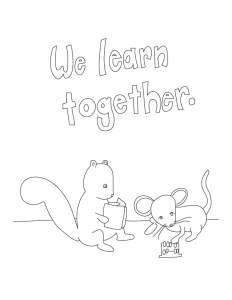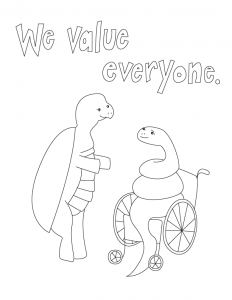 What else do we do at DSA?
See the full coloring book below to learn about some of our priorities as a democratic socialist organization. Click on the links for free downloads of Rose's coloring book as a saddle stitch booklet (print double-sided, flip on short edge) and a PDF with each page as a separate worksheet. These are perfect for socialist sprouts of all ages and will be available at our events in the future offering childcare.
---
"What do we do at DSA?" by Rose Driscoll