Protect Abortion. Vote YES on November 7.
Abortion access is on the ballot in Ohio this November! 💥
Feminist movements both here and abroad have taught us that the way to stop right wing and capitalist attacks on reproductive rights is by building working class movements of the majority that can contest power at the ballot box, in our workplaces, and in the streets. To win, we need to build people power, worker power, and mass movement organization. 🌹
Our Bodies. Our Choice. Our Constitution.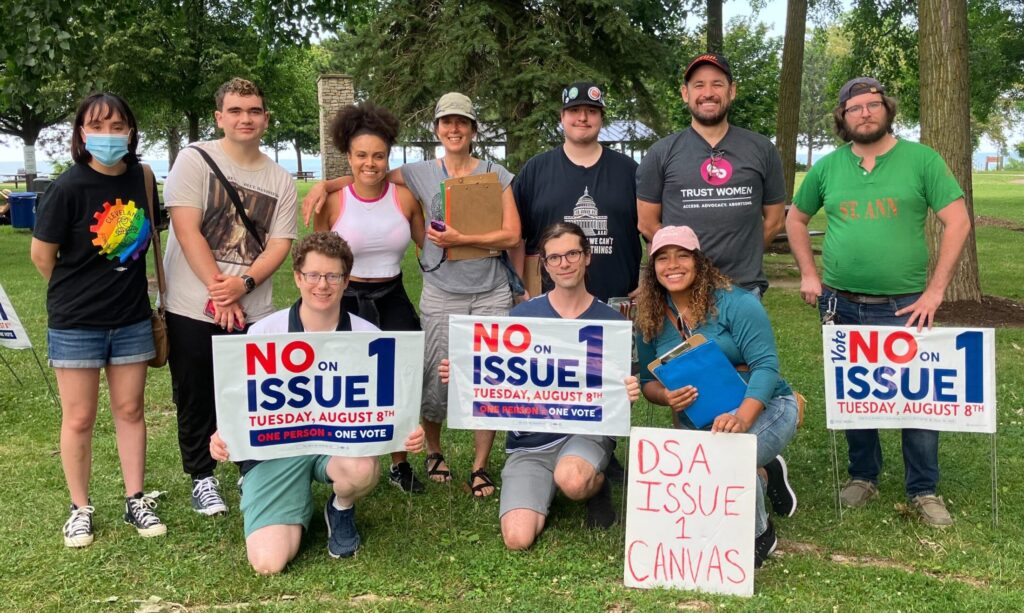 Striking down Roe v Wade is an attack on the working class. The Republican Party and Supreme Court are undermining democracy. Democrats are letting them.
Our socialist-feminist vision includes universal healthcare with free coverage of abortion and reproductive care — a stark contrast to what currently exists.
We pledge to organize, to be in the streets, and to fight for our bodies, our rights, and for democracy.
Would you like to join our abortion access campaign to help turn out voters to vote yes in November? 🤝